Screenshots
Here you can see Pineapple Studios applications in action.
---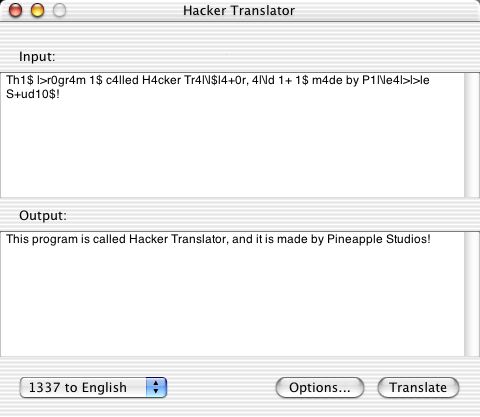 Here you can see Hacker Translator's simple interface, doing reverse translation!
---

In this shot, IE Cache Trasher presents the current size of the cache file, and gives the user the option to delete it.

If the user chooses to delete the cache, they are rewarded with this dialog, indicating the success of their choice.